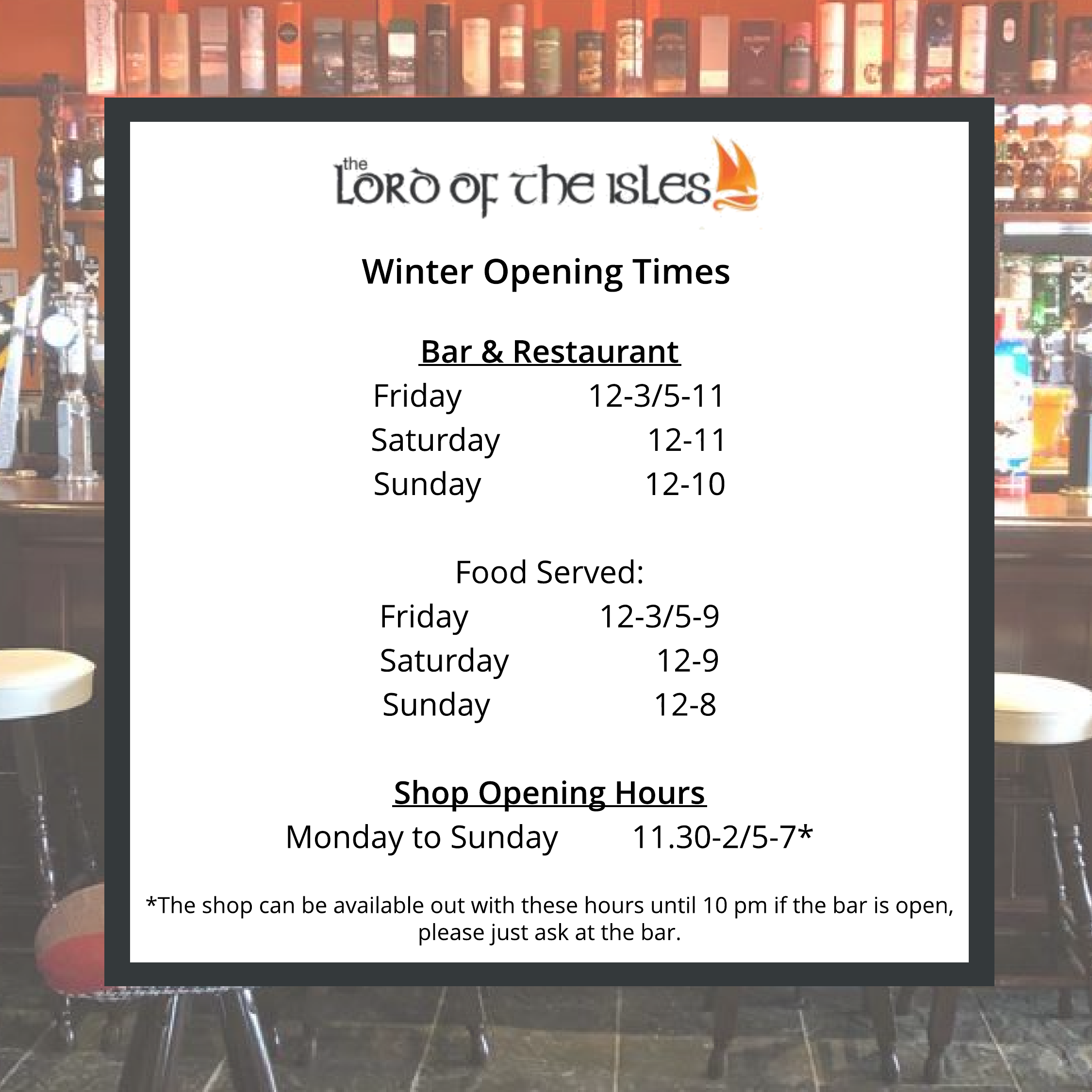 Well, here we are… the 2021 story so far!
We fully expected the lease we had in place to continue for at least another three years but found ourselves in the position of having to upgrade and trade Lord of the Isles during these difficult times. It has not been easy and the staff we were able to recruit, along with Lunga staff and family, have made it possible for us to open, so a huge thank you to the LOTI team and to everyone else who helped us open!
Back in December 2020, we made the decision to keep the shop open during the winter months to provide a service to locals and visitors – it's no 'Tesco' but you won't starve nor be short of a beverage! The 'season' has been stressful with staff and food shortages but thankfully most customers have been amazingly understanding and patient, so we thank you for this!
Moving forward to winter 2021, we are delighted to have our chef back and we have made the decision, for the time being, to open the bar for food and drinks at weekends. Every weekend we will be offering £5 main meal deals as well as a restricted rotating Winter Menu.
Food, this week starts at 5pm on Friday 29th October, and thereafter, our opening times are:
Bar & Restaurant
Friday: 12-3/5-11
Saturday: 12-11
Sunday: 12-10
Food Served
Friday: 12-3/5-9
Saturday: 12-9
Sunday: 12-8
Shop
Monday to Sunday: 11.30-2/5-7*
*The shop can be available outwith these hours until 10 pm if the bar is open, please just ask at the bar.
Again, thank you for your patience and for all your support, and we look forward to seeing you soon